Extreme Weather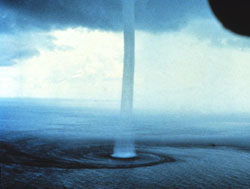 Ever wondered what causes extreme, scary, even dangerous weather? Here's a collection of online resources that discuss common, and uncommon, weather phenomena and what causes them. You'll also find some world records in extreme weather, as well as some really handy online resources for getting the latest weather reports and forecasts.
Weather Data and Online References
Get real-time Satellite, Radar and data and weather forecasts for anywhere in the world.
Current Weather Satellite images of earth (you'll need to select the option to show clouds). You can also select the option to show color coding of global temperature data!