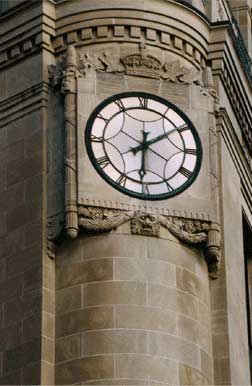 What is the Current Time?
Learn About Timekeeping
Time Resources
The Official U.S. Time page - get the current time for anywhere in the US by clicking on a map.
The National Institute of Standards and Technology has a site that is an excellent resource for looking up standards of measurement for everything, including time.
Use this handy Time Zone Converter to estimate concurrent time in different parts of the world
Here's a handyCalendar Converter.
View Satellite Images of the earth.
Phases of the Moon - See what phase the moon is currently in, or calculate the moon phase for a particular date.
Get the Sunrise/Sunset Moonrise/Moonset tables for anywhere in the world for a one year period.
For more cool time data visit the US Naval Observatory online.